Worlds of Wonder: A Conference on the Queerness of Childhood
Sunday, May 5, 2013 at 7:00pm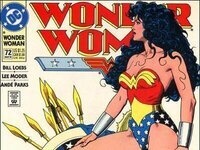 This three-day interdisciplinary conference will bring together scholars and clinicians working at the intersections of childhood studies, psychoanalysis, psychology, pedagogy, and queer theory in order to have a conversation about queer children and the queerness of childhood. We will investigate the child as a critical tool, a political trope, an affective field, a site of cultural production and consumption, a psychoanalytic subject, and a historical personage to whom we are ethically beholden: a figure for both queer political possibility and political or symbolic death.
The conference kicks off in Paresky Auditorium at 7 p.m. with a keynote speech from Jack Halberstam on "The Anarchy of Childhood," followed by a screening of animated film "The Deer Inbetween" from director Hilary Goldberg.
On May 4, the conference panels begin in Griffin 3 at 9:30 a.m. and run until 5:45 p.m.
That evening at 9 p.m., Brooklyn-based rapper and producer Katastrophe will perform in Currier Ballroom.
The following day, panels continue in Griffin 3 beginning at 10 a.m. until closing remarks at 1 p.m.
For more information, click here: http://sites.williams.edu/worlds-of-wonder/
Share

Subscribe

Event Type

Website
Cost

Free