Why <Obama/Romney> Won
Thursday, November 8, 2012 at 5:00pm to 8:00pm
Driscoll Dining Hall 49 Driscoll Hall Dr, Williamstown, MA 01267, USA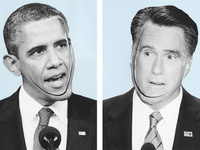 Dine with Managing Director of political polling firm, the Glover Park Group, David Cantor '89 to discuss the recent election!
Cantor will be speaking at Currier Neighborhood's Election Themed Dinner at Driscoll Dining Hall on NOVEMBER 8TH.
The talk begins at 7pm and will be held in the upstairs dining area of Driscoll. Students and faculty wishing to attend and dine should arrive at around 6:20.
The Election Dinner Menu Includes:
Pub Burgers with all the Fixings…..Sliced Array of Cheeses, Tomatoes, Shredded Lettuce, Sautéed Mushrooms, Fajita Peppers, Crispy Bacon
Golden Macaroni & Cheese with Ritz Cracker Topping
Spicy Curly Fries
Mini Hot Dog Station with Cheese Sauce, Chili, Diced Onions, Relish, Hot Mustard
Fire & Brimstone BBQ Chicken Wings with Carrot & Celery Sticks and Blue Cheese Dip
All American Baked Beans
Roasted Sweet Potatoes and Turnip with Caramelized Onions & Garlic
Sliced Backyard Tomatoes with Fresh Basil Pesto and Parmesan Curls
American Potato Salad
Parker House Rolls
Apple Pie A la mode
Boston Cream Pie
All American Milkshake Station
Organized by Currier Neighborhood in conjunction with the Poli Sci Department and Dining Services
Share

Subscribe

Event Type

Department
Group