Who Am I and Where Am I Going?
Thursday, January 24, 2013 at 3:00pm to 4:00pm
Mears House, Lewis 75 Park St, Williams College, Williamstown, MA 01267, USA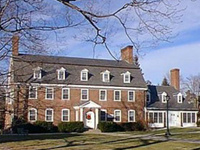 This is a companion to the "How Do I Get There?" job-hunting workshop - self-assessment is how you will know what kind of job you are looking for! Figuring out your interests, strengths, and values can help you decide your "best next step" - whether that involves choosing a major, finding a summer job, or making your postgrad plans. Moreover, thinking about yourself holistically can also help you begin the larger task of "composing a life."
Share

Subscribe

Event Type

Department

Website