What is Wisdom?
Tuesday, September 24, 2013 at 4:00pm to 6:00pm
Schapiro Hall, 129 24 Hopkins Hall Dr, Williamstown, MA 01267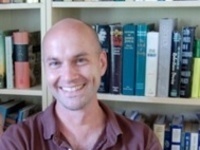 What is it that makes someone wise, or one person wiser than another? Please join Dr. Grimm, Class of '93, Associate Professor of Philosophy at Fordham University, as he explains the answers to these questions and more.
Share

Subscribe

Event Type

Department