WCMA at Night: Under the Stars
Thursday, November 15, 2012 at 5:00pm to 9:00pm
Williams College Museum of Art 15 Lawrence Hall Dr, Williams College, Williamstown, MA 01267, USA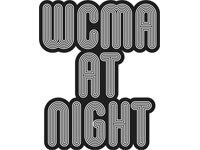 A night inspired by the exhibition Cosmologies, 5–9 pm, Williams College Museum of Art.
Experiment with the Williams College Museum of Art as it launches WCMA at Night, an evening series of happenings with music, food, dancing and more, on the third Thursday of most months. Expect the unexpected as artists, musicians, dancers, writers, students, and others re-imagine the museum as a site for connection, collaboration, and art-making.
5:30 pm / Planetarium show at Hopkins Observatory
6:30 pm / Dance installation by Nia Love
7:30–9 pm / Ziggy Stardust-themed dance party
5–9 pm / Astrology-inspired gallery games, face painting, sparkling food and drink, and more
Share

Subscribe

Event Type

Department

Website
Marybeth Mitts left a positive review
11/15/2012
Nia Love's dance installation was a real treat! Excellent food and drink (but too close to the doors!) Mediatative Drawing was relaxing and eye-opening! Good fun sharing experience with others attending! Wish there had been two opportunities for Planetarium show! Frosted star sugar cookies a personal fav! Let's do this again in January and get the dance party off the ground for real!