Spring '13 Planetarium Shows
Friday, May 10, 2013 at 7:30pm to 8:30pm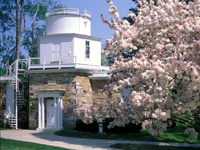 Please join us each Friday starting February 1st through May 10th for our planetarium shows given by our own Williams students, Muzhou Lu '13, Connor Dempsey '14, Pushpanjali Giri '14, and Charlie Baxter '14. Come and learn about what is going on in the night sky!
Fun for all ages. Observing afterwards depends on the weather for that evening.
Located in the Old Milham Planetarium at 829 Main Street.
Share

Subscribe

Event Type

Department

Website