Queer Rebels
Saturday, April 6, 2013 at 7:00pm
Paresky Auditorium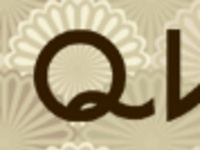 Join the Williams College Queer Student Union on Saturday, April 6, at 7 pm in Paresky Auditorium for a performance from queer artist of color collective Queer Rebels. Founded in the midst of both a dwindling African American population and economic recession in San Francisco, Queer Rebel Productions asserts the presence and critical contributions of LGBTQ African Americans and Queer People of Color. The series of performances from this artist collective spans music, theatre, spoken-word, film, and performance art. Live performance include Joshua Merchant, Kirya Traber, and TuffNStuff: Drag King of the Blues (KB Boyce). Films include "Bulldagger Women and Sissy Men," "I Know My Soul," "Dear Bessie," and "Black Male Power" from KB Boyce and Crystal Mason; and "SPIRIT: A Century of Asian Activism," "Homeschool," "Fan Christy," and "Bloodlines" from Celeste Chan, Jai Arun Ravin,e and So Yung KimDescriptions of the artists and films follow.
The energy and brilliance of the Queer Harlem Renaissance shines in "Bulldagger Women and Sissy Men." Continuing legacies, "I Know My Soul," based on a poem by Claude McKay, proves that the way to self-love is through self-knowledge. "Dear Bessie" is an elegiac tango between Bessie Smith and Zora Neale Hurston. "Black Male Power" is a theatrical reading that refutes stereotypes, while going beyond nationalist/masculinist rhetoric.
"Homeschool" is a lyrical exploration of the forced assimilation of a Korean adoptee. "Fan Christy" reinterprets Faen Christy, reclaiming culture via karaoke. Looking to the past, "Bloodlines" is an experimental ode to immigrants detained on Angel Island during the Chinese Exclusion Act.
Joshua Merchant is a writer, activist, and native of East Oakland. Combining a masterful eye for detail, startling vulnerability, and unflinching courage, Joshua explores queer issues, black identity, and the complexities of their intersection. In 2011, he won the title of Youth Speaks champion and represented the Bay Area at Brave New Voices. Later that year, he became the Berkeley Slam's youngest Individual World Poetry Slam (IWPS) representative. He continues to work with Youth Speaks, as well as "I Go," a non-profit youth poetry organization, and has performed at the Davis Symphony Hall, the Warfield, and venues across the country. Joshua is one of the great young voices of slam.
Kirya Traber is a nationally awarded spoken word artist. Her work has appeared before a US President, incarcerated convicts, and classrooms of kindergartners. She has toured the United States and Canada with the legendary queer girl literary road show, Sister Spit, and can be found in the pages of Other Tongues: Mixed Race Women Speak Out by Inanna Press, and her chapbook black chick. She is the recipient of the California Governor's Award of Excellence in the Arts, Congresswoman Barbara Lee's Certificate of Recognition, an Award for Environmental Activism in the Arts from Robert Redford's Sundance foundation. She is an alumnus of the 2010 Voices of Our Nation retreat for writers of color, and received Honorable Mention in Poetry for the 2011 Astraea Lesbian Writers Fund. She is currently pursuing an MFA in Acting at the New School for Drama.
TuffNStuff: Drag King of the Blues (KB Boyce) is the love child of Eartha Kitt and Howlin' Wolf. TuffNStuff has performed at venues ranging from SF Pride, Yerba Buena Center for the Arts, Brown University, Transgiving, Fresh Meat, and University of Oregon. Gay.com writes, "TuffNStuff: Drag King/Blues Man dazzles the crowd…performing both original tunes and blues classics while burning up the guitar with slide and finger picking."
After living in Berlin, Germany for 9 years, Crystal Mason returned to San Francisco to work for 11/2 years as the Executive Director at the Jon Sims Center for the Arts. In 2008 she co-created and produced video for the multimedia theater piece Hey, Sailor. Her last project in Berlin was a two-year long European Union funded film project dealing with multi-dimensional discrimination faced by lesbians of color and immigrant lesbians in Berlin. From 1997-2001 she also co-owned and operated Schoko Café, a women's art and culture center. In San Francisco from 1989-1995 Crystal was an AIDS activist and organizer working with ACT UP and the San Francisco AIDS Foundation in the Women's and Children's Program. From 1993-1995 she was the co-founder and co- artistic director of Luna Sea Women's Performance Space. Crystal was also a regular behind the scenes and in front of the camera on Electric City Queer TV for several years.
Carrie Leilam Love (Dear Bessie) is a writer and community artist from Oakland, CA. She likes to write poems and stories about people struggling to love themselves and each other, which is totally the dominant narrative of the human condition. Publications include Diner Journal and Intersection for the Arts, among others. She recently performed in Queer Rebels of the Harlem Renaissance, and was invited by the Asian/ Pacific/American Institute at NYU to speak with distinguished company about cultural representation and the responsibility of artists. Formerly, she was a contributing editor for Ironing Board Collective, where she wrote about the intersections of politics and sartorial choice. In 2011 she founded The Ephemory Project in memory of her brother, a website and organization dedicated to using creativity to heal communities and raise awareness about epidemic violence. Currently she is the BayView Community Artist in Residence for WritersCorps, a program of the San Francisco Arts Commission.
Anthony Julius Williams (Black Male Power) is an actor who has appeared in more than forty productions, including creating the role of Goram in Phillip Kan Gotanda's "#5 Angry Red Drum." He has performed at such San Francisco venues as the Magic Theater, the Garage, and Mama Calizo's Voice Factory. Anthony is also an interdisciplinary performance artist who has created numerous works, including original songwriting, contemporary dance, interactive site-specific installation, activist street interventions, performance, and documentary films. Anthony has a BA in English from Yale, where he was a National Merit Scholar, and an MA in English from the City University of New York, where he was a MAGNET Fellow. He also has an MFA in Performance Arts from the Arts and Consciousness Program of John F. Kennedy University, where he won the Susan Seddon Boulet Award.
Celeste Chan creates work born from Queer Diaspora through wit, words, and film. A Voices of Our Nations Arts Foundation (VONA) fellow, she has studied under revolutionary writers such as Elmaz Abinader and Maiana Minahal, and her films have screened at Vancouver Queer film festival, MIX NYC, and Queer Women of Color film festival, among others. She's honored to be the Co-Founder of Queer Rebels.
Jai Arun Ravine is a text-based artist working in video, movement and performance. Most recently they are the author of a book of experimental poetics, AND THEN ENTWINE (Tinfish Press, 2011); the creator of a film project on Thai and Thai American trans-masculinities, TOM/TRANS/THAI, which screened at the Bangkok Art & Culture Centre (Bangkok, Thailand) and the Sabina Lee Gallery (Los Angeles); and the creator of a multi-media performance on identity tourism, THE PACKAGE TOUR, which was staged at Subterranean Arthouse (Berkeley) and the African American Art & Culture Complex (San Francisco). A recipient of fellowships from ComPeung, Djerassi and Kundiman, Jai is a staff writer for Lantern Review.
So Yung Kim is an Oakland-based femme of color whose writing and activism focus on adoptee of color politics and movement-building. She has over ten years experience in community-based activism, and is currently pursuing her MSW degree.
Event made possible thanks to the generous support and contributions from the following departments and groups: Dively Committee; Minority Coalition; Davis Center; College Council; Women's, Gender, and Sexuality Studies Department; Asian-American Students in Action; VISTA; Black Student Union; Women's Collective; and the Dean's Office.
Share

Subscribe

Event Type
Cost

Free

Group