Public Lecture, "On the Freedom of Thought (in Dream-life if Nowhere Else)"
Monday, November 18, 2013 at 7:30pm to 9:30pm
Schapiro Hall, Room 129 24 Hopkins Hall Dr, Williamstown, MA 01267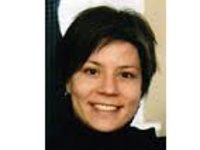 In the preface to his Interpretation of Dreams, Freud asked his readers for "the right to the freedom of thought, in dream-life if nowhere else." This lecture asks, "What if we took that request as the starting point for a political theory of dream-life?" The talk will approach dream-life as both private experience and social text, a complex model of communication, a vehicle for the circulation of difficult desires and ideas, and a generator of enigmatic objects that testify to the most profound of conflicts of their time.
Sharon Sliwinski is Associate Professor in Media Studies and also the Critical Theory and Criticism program at the University of Western Ontario. She is author of the prize-winning book Human Rights in Camera (Chicago, 2011), which traces the visual constitution of human rights from the seventeenth century through the aftermath of World War II. Her research interests range from the intersection of politics and aesthetics, to the genealogy of key concepts in human rights discourse, to more theoretical investigations in psychoanalysis and the terrain of the imaginary. One of the common threads across these fields has been a fascination with photography – with individual photographers, subjects, and images, but also with the medium itself as a means through which humanity can become a community of witnesses to world events. At present she is working on a book called Dream Matters, from which her lecture at Williams will be drawn.
Share

Subscribe

Event Type

Department

Kevin Thomas left a positive review
11/18/2013
Thought provoking and emotionally stirring, this talk gave me renewed respect for my dream life, and for the unique conversations that can flow from it -- if I dare to share.