Canceled- Pre-Registration Coffee Break with Latina/o Studies
Tuesday, October 30, 2012 at 4:15pm to 5:30pm
Hollander Hall, 101 85 Mission Park Dr, Williamstown, MA 01267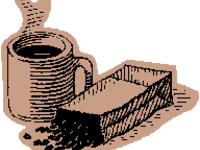 Due to the latest weather predictions, The Latina/o Studies program has decided to reschedule our pre-registration coffee break.
Please stay tuned for a new time and date.
Interested in learning more about the Latina/o Studies Program? This will be a great opportunity to meet Latina/o Studies faculty and students. Please join us - refreshments will be served.
Share

Subscribe

Event Type

Department