Poetry Reading: A Reading and Conversation about helping Children Write Poetry
Friday, November 9, 2012 at 4:30pm to 6:00pm
St. Johns Church, Lower Room 35 Park Street, Williamstown, MA 01267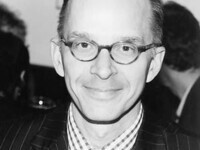 Spencer Reece will read from his poems, as well as discuss his project involving the writing of poems by the abandoned and abused girls at the orphanage of Our Little Roses in Honduras (www.ourlittleroses.org).
Spencer Reece's widely-praised first collection of poetry, The Clerk's Tale, was chosen by Louise Gluck for the Bakeless Prize, and published by Houghton Mifflin in 2004. His second book, The Road to Emmaus, will be published by Farrar, Straus & Giroux in 2013. His poems have appeared in The New Yorker, Poetry, The American Scholar, and many other magazines. He has been awarded numerous prizes including NEA and Guggenheim Fellowships, the Wytter Bynner Prize from the Library of Congress, and the Whitting Award.
After many years of working at Brooks Brothers in Florida, Padre Spencer Reece is currently the chaplain to the Bishop of Spain for the Reformed Episcopal Church. Most recently he was awarded a Fulbright grant to return to Honduras to work with the girls of the orphanage of Our Little Roses. On Friday afternoon at St. John's, he will discuss this project, answer questions, show a short video, and read from his own work.
The Fulbright project involves generating and collecting the children's poems and watercolors (on the theme of home), and eventually publishing them as a full-length book. Several notable poets, including Carolyn Forche, Nick Flynn, and Marie Howe, have expressed interest in traveling to Honduras to help. In addition, James Franco will produce a feature-length documentary on the project with a soundtrack by Dar Williams.
His visit is sponsored by the English Department, the Chaplain's Office, and St. John's Church.
Share

Subscribe

Event Type

Department

Website