Williams Takes Action: A discussion of "Nickel and Dimed"
Thursday, January 31, 2013 at 12:15pm to 1:45pm
Paresky Center, room 220 39 Chapin Hall Dr, Williamstown, MA 01267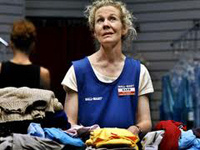 Come discuss what actions members of the Williams community can take - or have taken - to address the inequities that face workers and families. Grab lunch in Whitman's and come on up! Lunch is free for faculty and staff. Students swipe their cards.
Claiming Williams lunch time dialogue. Intended for Williams students, faculty, and staff.
Share

Subscribe

Event Type

Department