Milham Planetarium Fall Shows
Friday, December 7, 2012 at 7:30pm to 8:30pm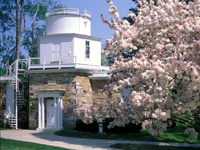 Please join us each Friday evening at 7:30PM for our fall planetarium shows.
Our Williams students will put the Zeiss Skymaster through its paces for all to enjoy.
Sit back, relax and learn about what is going on in the night sky.
Please call Michele Rech at 597-2188 or email at mcr4@williams.edu for reservations.
Family oriented, free to the public and enjoyable for all ages!
Share

Subscribe

Event Type

Department

Website