Mari N' Marty Mini-Concert
Friday, February 1, 2013 at 9:00pm to 10:00pm
Perry House, Goat Room 1017 Main St, Williams College, Williamstown, MA 01267, USA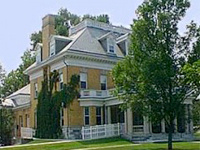 First concert for Hip-Hop duo Mari N' Marty. This will be our bid to open for Macklemore at Spring Fling.
Music starts at 9:00pm. The performance starts at 9:15.
If you haven't heard our music, here is our music page:
soundcloud.com/mari-n-marty
Like our Facebook page at:
www.facebook.com/marixmarty
Hope you guys can make it out! Thanks!
Share

Subscribe

Event Type