Israel, Apartheid, and the Struggle for Palestine: a talk with Sherry Wolf
Thursday, December 6, 2012 at 7:00pm to 9:00pm
Griffin Hall, 2 844 Main St, Williamstown, MA 01267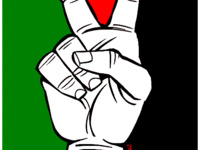 Join author and activist Sherry Wolf for a discussion on Israel, apartheid and the conditions necessary for equal rights in Palestine.
Sherry Wolf is a public speaker, writer, activist, and is the associate editor of the International Socialist Review. She is the author of Sexuality and Socialism: History, Politics and Theory of LGBT Liberation.
Sponsored by International Socialist Organization and Students for Justice in Palestine.
Share

Subscribe

Event Type