I/O Festival of New Music: I/O Ensemble
Thursday, January 9 at 7:00pm
CenterStage, '62 Center 1000 Main St, Williams College, Williamstown, MA 01267, USA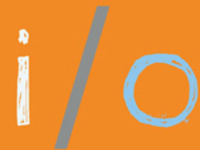 The I/O Festival of New Music features exciting new sounds, music by living composers, and fresh takes on what it means to hear, make, and enjoy music.
The CenterStage of the '62 Center for Theatre and Dance comes alive on this evening with the I/O Ensemble.
This concert's theme: Coming Together with the I/O Ensemble. Students and faculty of the Williams College Department of Music celebrate Louis Andriessen's 75th birthday, and perform Frederic Rzewski's classic work for voice and amplified ensemble, Coming Together, and David Lang's quiet and haunting Pulitzer Prize winner, the little match girl passion.
Louis Andriessen: Dubbelspoor (1986/1994)
for piano, harpsichord, vibraphone/glockenspiel, and celesta
Frederic Rzewski: Coming Together (1971)
David Lang: the little match girl passion (2007)
for four voices
Don't miss the other concerts in this series.
Share

Subscribe

Event Type

Department

Website
Cost

FREE