Get Your Thrift Shop Swag!
Friday, November 16, 2012 at 11:00am to 2:00pm
Paresky Center 39 Chapin Hall Dr, Williamstown, MA 01267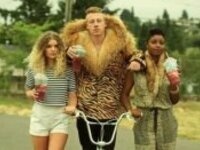 ACE will be selling clothing and accessories from Good Will during lunches in Paresky. Good Will's prices will be raised, and all of the profit will go right back to Good Will so they can help those in need re-enter the workforce.
Then, you can wear your thrift shop finds to Friday's Thrift Shop themed party in Goodrich!
Share

Subscribe

Event Type