Fresh Fest film series
Sunday, March 10, 2013 at 4:00pm to 6:00pm
Images Cinema 50 Spring St, Williams College, Williamstown, MA 01267, USA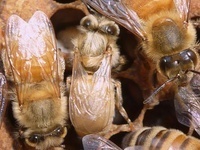 The Sustainable Food and Agriculture Program at Williams College and Images Cinema present Fresh Fest, a food and farm-themed film festival, Saturday, March 9 through Sunday, March 10. The festival consists of four features: Growing Hope Against Hunger, Edible City, More than Honey, and A Home Movie. Each film will have a local guest speaker in attendance.
Saturday, March 9
10:30 a.m.
Growing Hope Against Hunger
with Ali Benjamin 1:00 p.m.
Edible City
with Aleisha & Brian Gibbons of Berkshire Organics SEEDS, and featuring soup from Wild Oats Market and books from Storey Publishing
4:30 p.m.
More than Honey
with Tony Pisano and Alethea Morrison of the Northern Berkshire Beekeepers Assn.
Sunday, March 10
4:00 p.m.
A Home Movie:
Rhodes Family Documentary
with filmmaker Bette Craig, and featuring Cricket Creek Cheese and bread by Philippe Besnard
For more information, contact Brent Wasser at brent.wasser@williams.edu, or (413) 597-4422
Share

Subscribe

Event Type

Department

Website