EPHTalks!
Tuesday, January 22, 2013 at 7:30pm to 8:30pm
Paresky Center, Auditorium 39 Chapin Hall Dr, Williamstown, MA 01267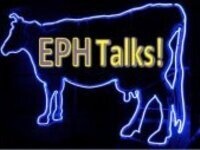 EPHTalks is a new student lecture series for Williams students to share the topics they're most interested in with the broader Williams (and Williamstown) community. The first series of talks features students sharing their passions for public health, computer science, philosophy, and history! Sponsored by the Phi Beta Kappa Society.
Share

Subscribe

Event Type