Eat the Invaders: Talk and sushi demonstration
Friday, October 26, 2012 at 4:00pm to 6:00pm
Thompson Chemistry, Wege Auditorium 47 Lab Campus Dr, Williamstown, MA 01267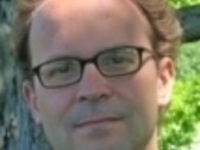 This talk will explore how we can control and raise awareness about invasive species by eating them.
About the speakers:
Joe Roman
Gund Institute for Ecological Economics
University of Vermont
Joe Roman is a conservation biologist and author with research interests in biodiversity and ecosystem services, biological invasions, and marine population genetics and ecology. Dr. Roman came to the Gund Institute as an Environmental Policy Fellow with the American Association for the Advancement of Science. During his AAAS fellowship, he helped start an interdisciplinary program on Biodiversity and Human Health at the US Environmental Protection Agency. At the Gund, he collaborates on research analyzing marine ecosystem services in the Gulf of Maine.
Website: eattheinvaders.org/
Bun Lai
Bun Lai is an Asian American chef, environmentalist and social activist who is passionate about climate change, sustainable living practices and rethinking the way "life should be lived and business should be done." He is the owner and chef of Miya's which is the first sustainable sushi restaurant in the world. Miya's also has the largest vegetarian sushi menu in the world. In 1995 Bun Lai created the ubiquitous sweet potato roll that is served in every sushi restaurant in America and beyond. Miya's also offers the world's only invasive species menu, featuring dishes made of foraged ingredients that are threatening to the region's indigenous species.
Website: miyassushi.com/
Share

Subscribe

Event Type

Department

Website