Dodd Halloween Extravaganza!
Saturday, October 27, 2012 at 9:30pm to 2:00am
Dodd Circle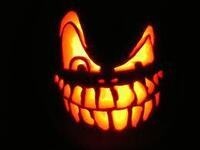 Get into the spirit at the Halloween extravaganza at Dodd circle! There will be a smoke machine, snacks, a bouncy house, soft drinks with creepy eyeball decorations, a photo station, apple cider & donuts, and pumpkin carving and decorating. Come dressed up (or not)!
This is gonna be the best Halloween you've ever had.
DODD HOUSE - PHOTOSHOOT, PUMPKIN CARVING, PIZZA,
PARTY, DANCING, MUSIC
GOODRICH - SCARY MOVIE NIGHT
PARSONS - APPLE CIDER APPLES CANDY APPLES
SEWALL - DONUTS
CANDY, FIRE, CHOCOLATE FOUNTAIN, BOUNCY HOUSE...
*****HUMMER LIMO***** Want to be picked up to go to Dodd Circle ? NO PROBLEM.
Share

Subscribe

Event Type
Group