Portrait of the Artist as a Young Man in the Age of Globalization
Thursday, December 6, 2012 at 6:30pm
Griffin Hall, Rm. 3 844 Main St, Williamstown, MA 01267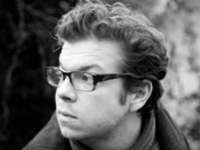 Ben Lerner reads from his novel, "Leaving the Atocha Station," and discusses writing about the arts in an age of Google searches, pharmaeceuticals, and the global 'war on terror'.
Ben Lerner, an award-winning American poet, novelist and critic, currently teaches at Brooklyn College. His first book, "Leaving the Atocha Station," is based on the year he spent in Spain on a Fulbright, 2003 - 4. The book chronicles, as Adam Gordon, the book's protagonist, puts it, his "year abroad, a year cast out of the line of years, a last or nearly last hurrah of juvenility." (Algeo, Arts Orbit)
The event is sponsored by the Center for Foreign Languages, Literatures, and Cultures, the Departments of English and Romance Languages, and the Lecture Committee.
Share

Subscribe

Event Type

Department

Website