Mourning Orpheus: Poetry and Women's Rituals in Ovid's Metamorphoses
Thursday, October 25, 2012 at 7:00pm
Griffin Hall, Rm. 6 844 Main St, Williamstown, MA 01267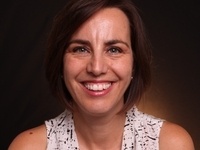 Why does Orpheus die at the hands of Thracian maenads? What did he do to deserve being torn to pieces? How can the world's greatest poet, the poet who overcame the shades of Hades, suffer the ultimate defeat by mortal women? These are some of the questions Professor Panoussi explores in "Mourning Orpheus."
In this presentation, Panoussi argues that the power of poetry in Ovid's Metamorphoses is pitted against female religious action. She suggests that Ovid examines the problem of poetic power through the lenses of religion and gender.
Vassiliki (Lily) Panoussi is the Robert and Sara Boyd Distinguished Associate Professor of Classics at The College of William & Mary. Professor Panoussi's research focuses on Latin Literature of the Late Republic and early Empire, and on Vergil in particular. She is also interested in the study of women and gender in antiquity and in Greco-Roman religion. Her book Greek Tragedy in Vergil's Aeneid: Ritual, Empire, and Intertext was published by Cambridge University Press (2009). She has taught a range of courses on Greek and Roman literature and culture and all levels of Greek and Latin. She is currently at work on a book project on women's religious experiences in Roman Literature.
Share

Subscribe

Event Type

Department